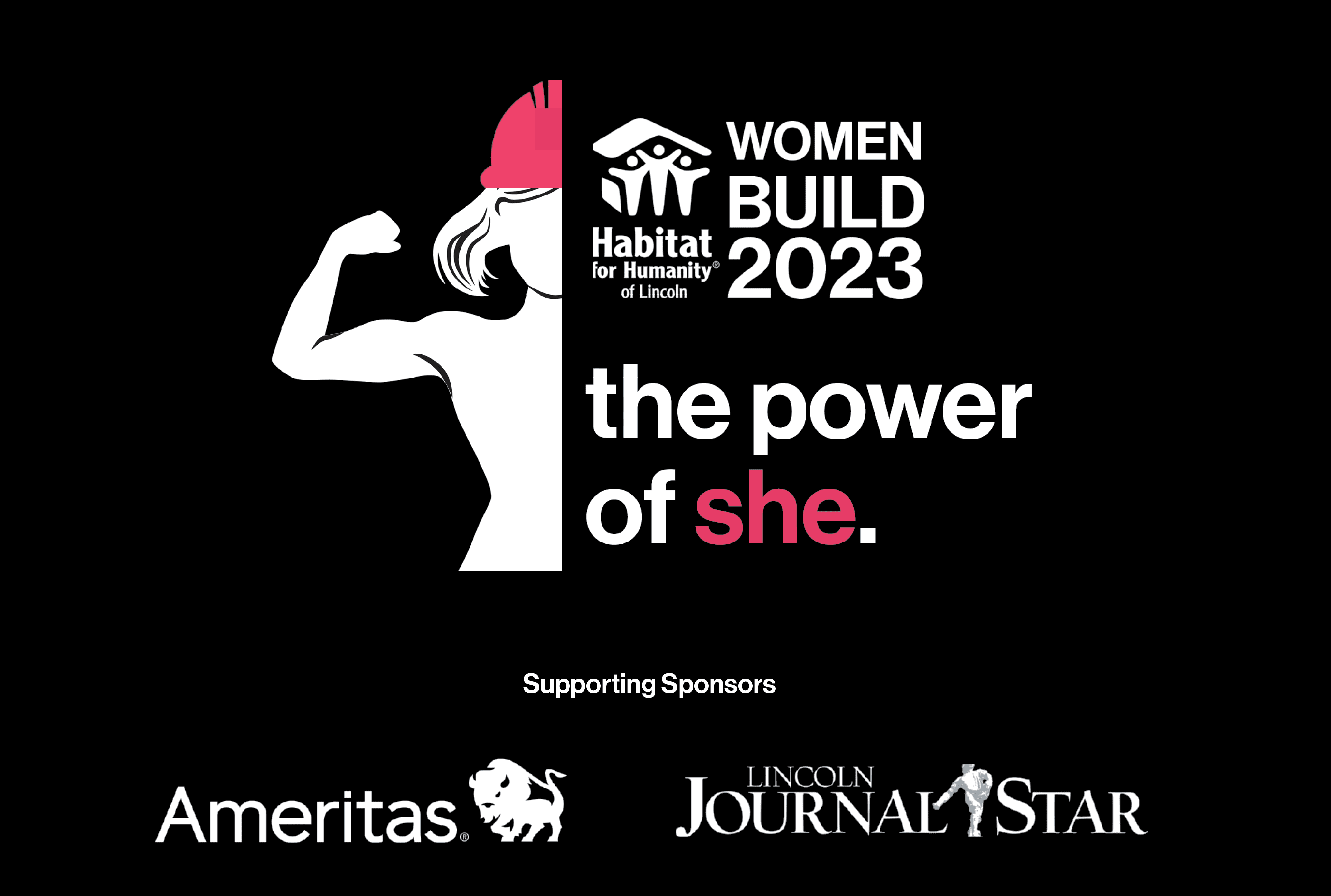 Women Build 2023
When women come together to make a difference, the world changes.
Women are especially impacted by the issue of affordable housing. Finding a safe, affordable home to raise their family is one of the biggest challenges many Lincoln women face.
The Habitat for Humanity of Lincoln Women Build campaign harnesses the power of women helping women. 
We have recruited a network of women to raise funds and swing hammers to help build homes for families in need of safe, affordable housing. 50 Women have agreed to commit to raising a minimum of $500 and dedicate one day to building on a job site in May.
Registration is now closed to be one of our builders, but we are looking for sponsors and partners to join us in this exciting initiative. Interested in joining us? Send us a message: habitat@lincolnhabitat.org.
---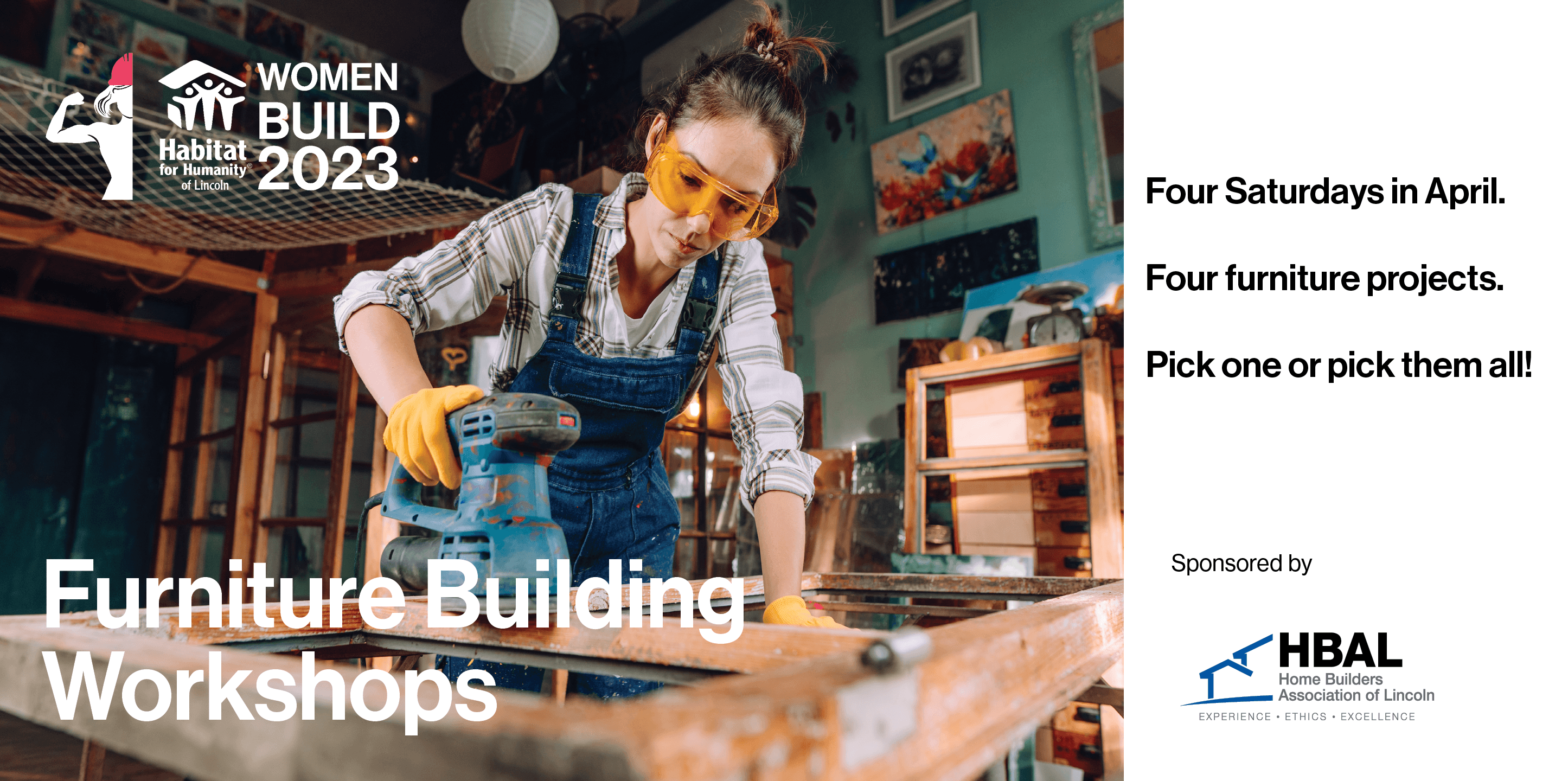 Women Build Workshops
Sign up for one or more of our Women Build Workshops and learn how to make furniture at Nebraska Innovation Studios. Classes will be held on four Saturdays in April. Lenora Allen from She Builds will teach our class how to use woodworking tools and techniques to build furniture projects that participants can take home.
Each Saturday a different project:
4/1: Coffee Table
4/8: Bench
4/22: Step stool
4/29: Bookshelf
Each class is $50 with the proceeds going to our Women Build campaign.
Women Build Workshops are sponsored by Home Builders Association of Lincoln with a special thank you to Mead Lumber for supplying the materials for our projects. 
These classes are currently SOLD OUT.
---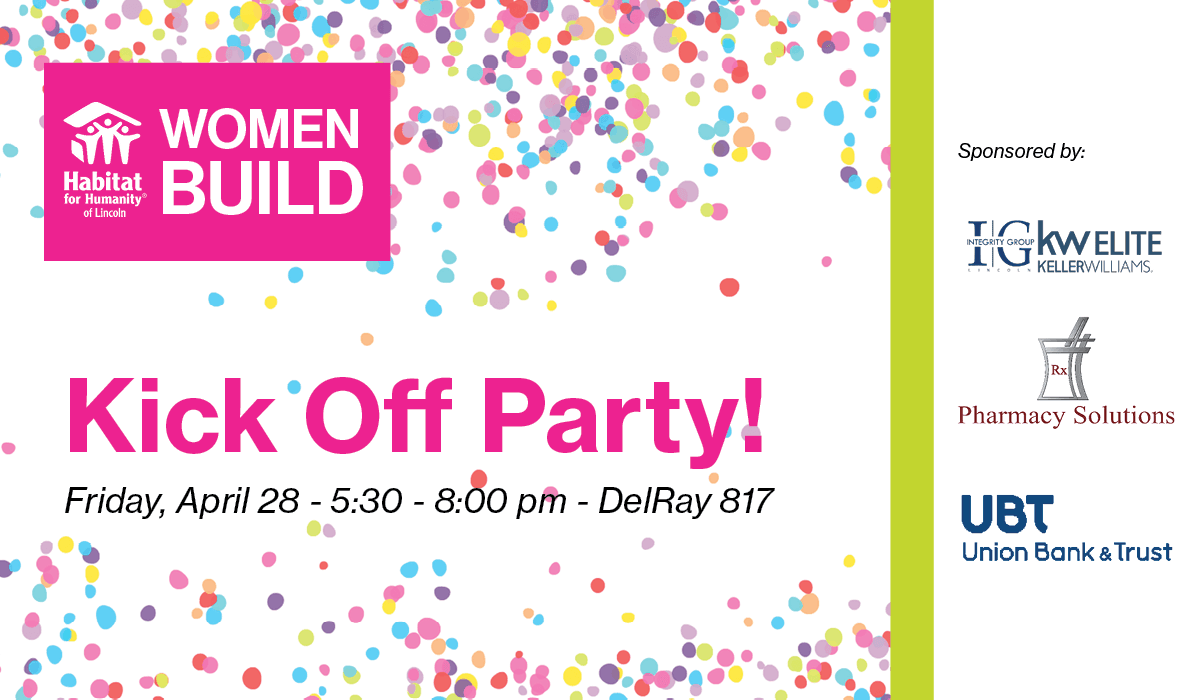 Tickets on sale now! Open to the public
Join us as we kick off the 2023 Women Build build days on Friday, April 28 from 5:30 to 8:00 p.m. at the DelRay 817.
We will be celebrating our Women Build builders who have done so much over the past few months to raise money and will now gear up to raise hammers for families in Lincoln.
There will be delicious food, creative drinks, and fun for everyone who attends. We'll also have prizes and some motivational words from some surprise guests.
This event is free for our Women Builders and only $50 for those who would like to support them and attend.
---
Thank You Women Build Sponsors!
Women Build 2023 Sponsors
Kick Off Party Sponsors
Women Build Workshop Sponsor
Women Build Workshop Sponsors
Match Sponsors
Lunch Sponsors
Gift Sponsors
---