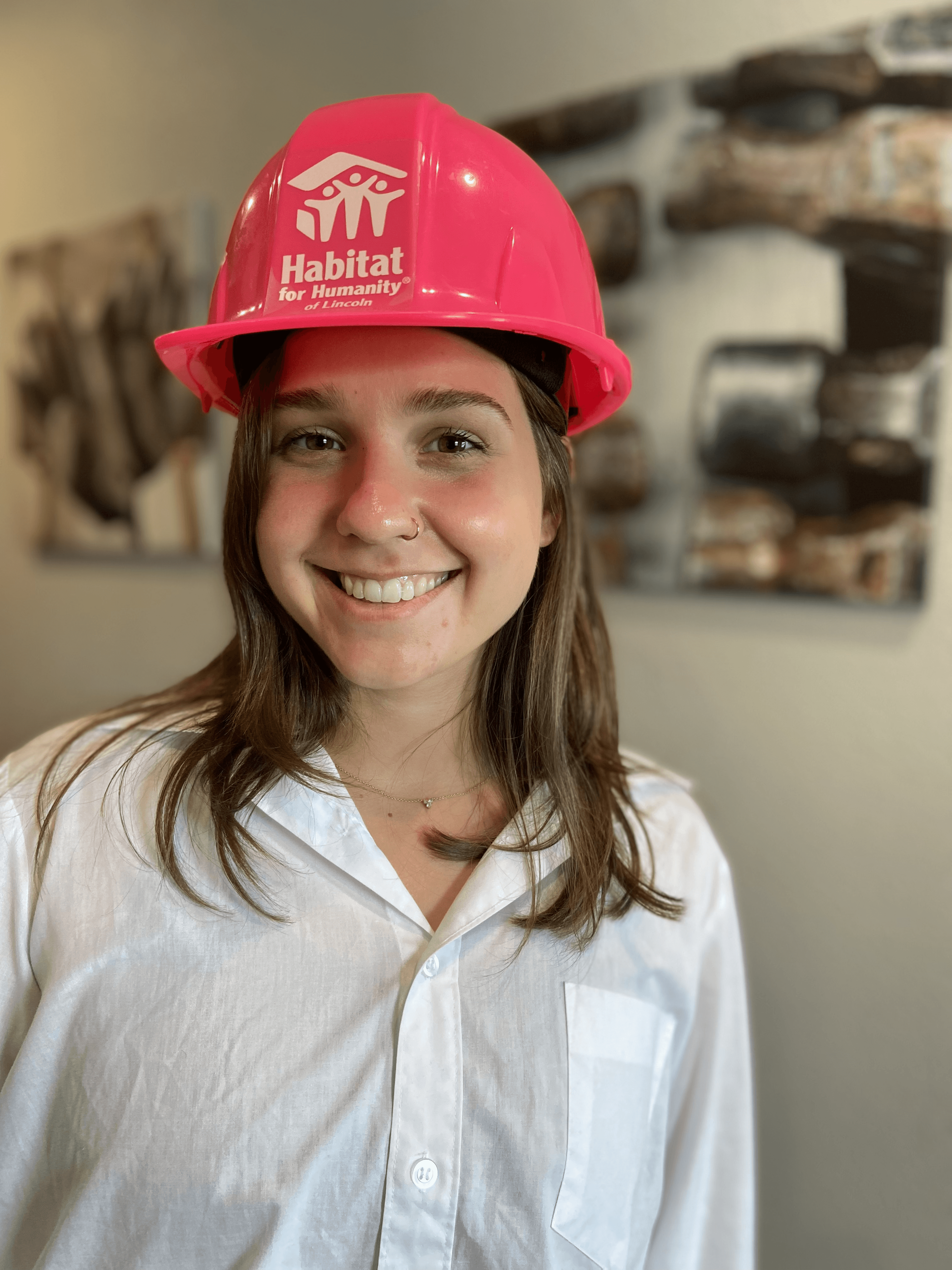 This summer, I had an amazing opportunity to work at Habitat for Humanity alongside a great team! I knew about Habitat internationally, however, I never realized how much work Habitat does for our community here in Lincoln. I got to see and be a part of the hard work and dedication the team put into each day and it's inspiring to see.
As I approach my last year at the University of Nebraska- Lincoln, I'm extremely thankful for the opportunity to work here and apply the skills I've learned in my classes to real life. The work I did over the summer was to showcase what Habitat does for the community through various platforms. I wrote the monthly newsletters keeping Habitat supporters and donors updated on homes we build and programs they can be involved in. I also researched the correlation between stable homes and children's education. With that information, I created infographics for different social platforms to be included in newsletters. However, my favorite projects to work on were short videos I created for different events held this summer. The annual Women Build Campaign is an incredible project here in Lincoln and I wanted to encapsulate the importance of the program. This led me to create other types of videos like volunteers working on homes as well as promoting sales at the ReStore.
I am grateful for my supervisor Deanna, the Director of Marketing and Development, and the time and energy she put into mentoring me throughout these past few months. For my first job in the marketing field, I didn't know what to expect my day-to-day life would be, but Deanna made the transition very easy. She allowed me to get creative and come up with my own ideas for different projects and with a lot of trials and errors, as well as constructive feedback from Deanna, I grew my skills in just the short few months I was here.