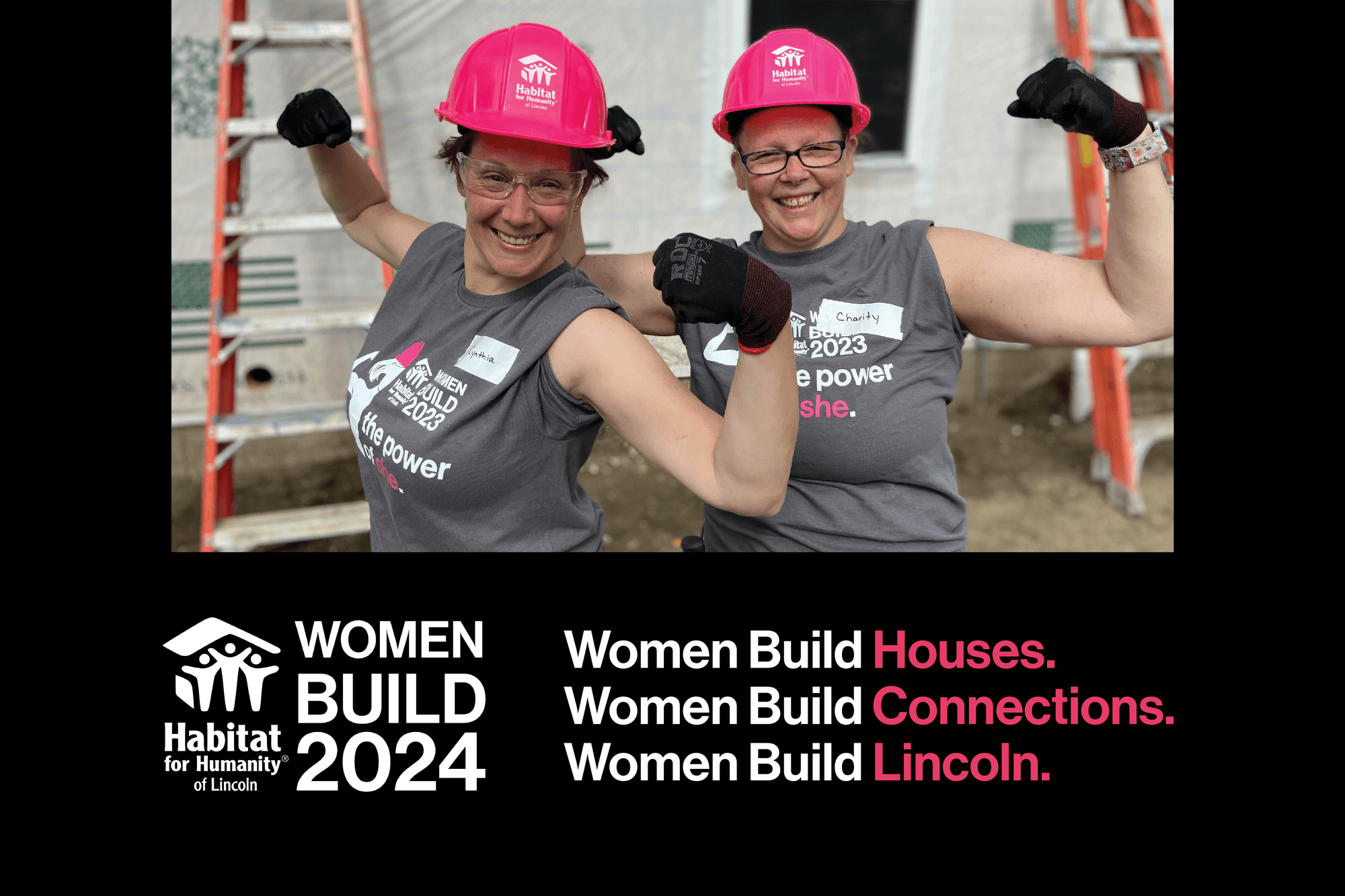 Women Build 2024
We are now looking for partners to join us for Women Build 2024!
Last year, we raised over $65,000 by bringing Lincoln women together from all different aspects of life. These women volunteered their time to build shelter, raised funds to help cover the costs of building and brought attention to the issue of affordable housing in our community. All while believing in our mission of "Everyone deserves a decent place to live."

Women empowering women is one of the goals of the Women Build campaign, but the focus is to build hope through strength, stability, self-reliance and shelter for a Habitat family.
We are looking for both builders and sponsors to join us and make 2024 an even bigger success. If you'd like more information, contact LaCresha Brooks.
---
Build with us!
Women Build is a 9-month campaign beginning in September 2023. We will have several small and large events leading up to the actual build/volunteer days in May/June of 2024.
Being a part of our Women Build campaign is a great opportunity to support women and give back to our community. No experience is required. All participants will be asked to agree to raise a minimum of $500 and volunteer for one of two projects. 
This year, we will open our Women Build to 100 committed partners. 50 women will have the opportunity to build a home and 50 women will have the opportunity to participate in a neighborhood revitalization project for a Lincoln neighborhood.
All participants will receive free admission to our Women Build Connections events throughout the year and a swag bag with hard hat, t-shirt and other fun collectables. 
---
Thank You Women Build Sponsors!
Women Build 2023 Sponsors
Women Build 2023 moments
---