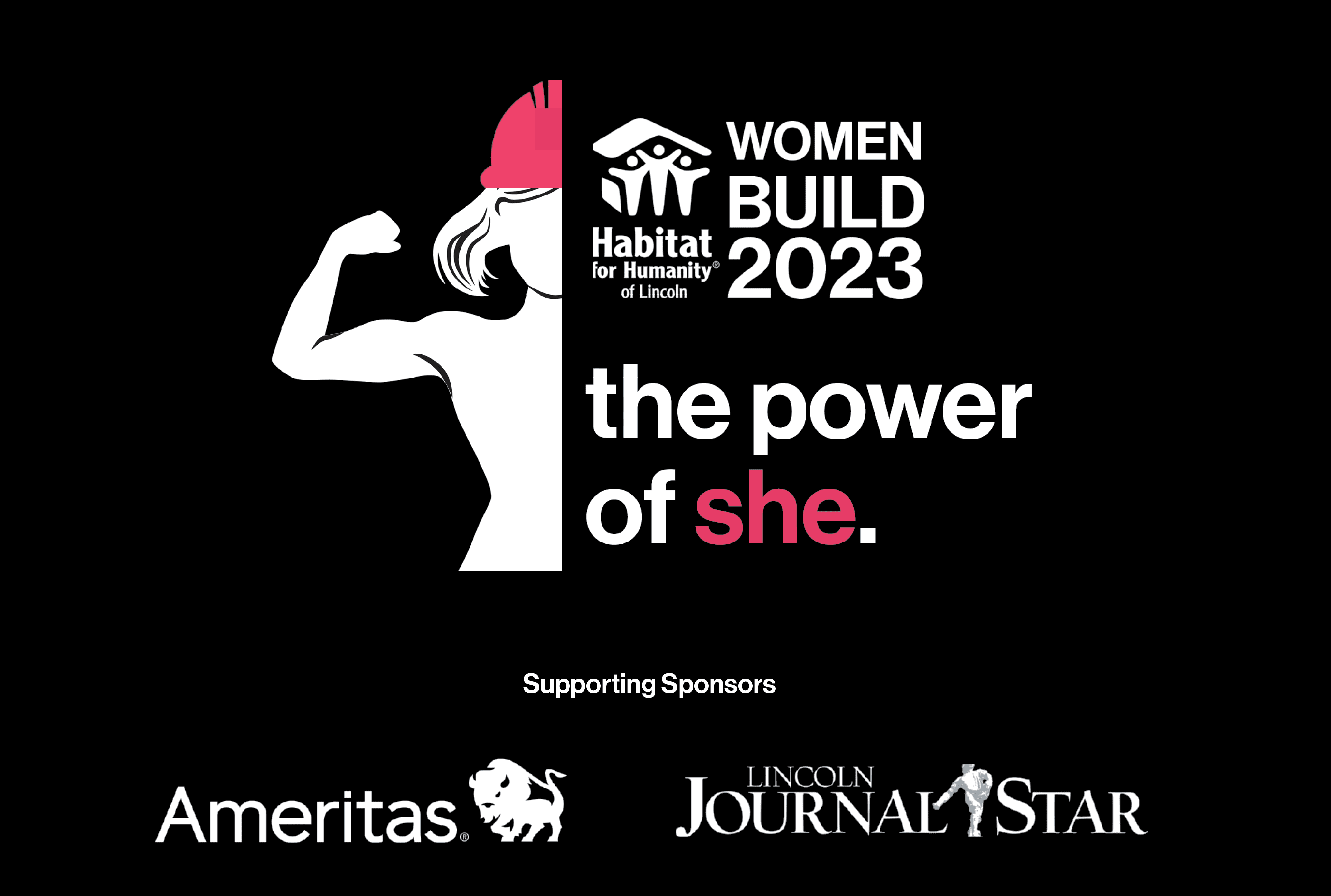 Women Build 2023
When women come together to make a difference, the world changes.
The Habitat for Humanity of Lincoln Women Build campaign harnesses the power of women helping women. Women are especially impacted by the issue of affordable housing. Finding a safe, affordable home to raise their family is one of the biggest challenges many Lincoln women face. 
The 2023 Women Build campaign had an original goal of $50,000, and we surpassed it with a total of $65,200 all thanks to the women who participated as well as our sponsors those who donated. Thank you to all the outstanding women who put so much of their time and energy over the past 8 months to make this campaign shine! Your hard work and dedication were appreciated. 
"We built strength and stability and shelter for our families as well as confidence, empowerment and friendships for our Women Build team!" - Coach Cre
We haven't put an end to making differences! Plans are already in the works for the 2024 Women Build Campaign. If you are interested in being a part of the change, sign up for our newsletters to stay up-to-date on key information on how to get started! Or send us a message: habitat@lincolnhabitat.org. 
---
Women Build 2023 moments
Thank You Women Build Sponsors!
Women Build 2023 Sponsors
Kick Off Party Sponsors
Women Build Workshop Sponsor
Women Build Workshop Sponsors
Match Sponsors
Lunch Sponsors
Gift Sponsors
---