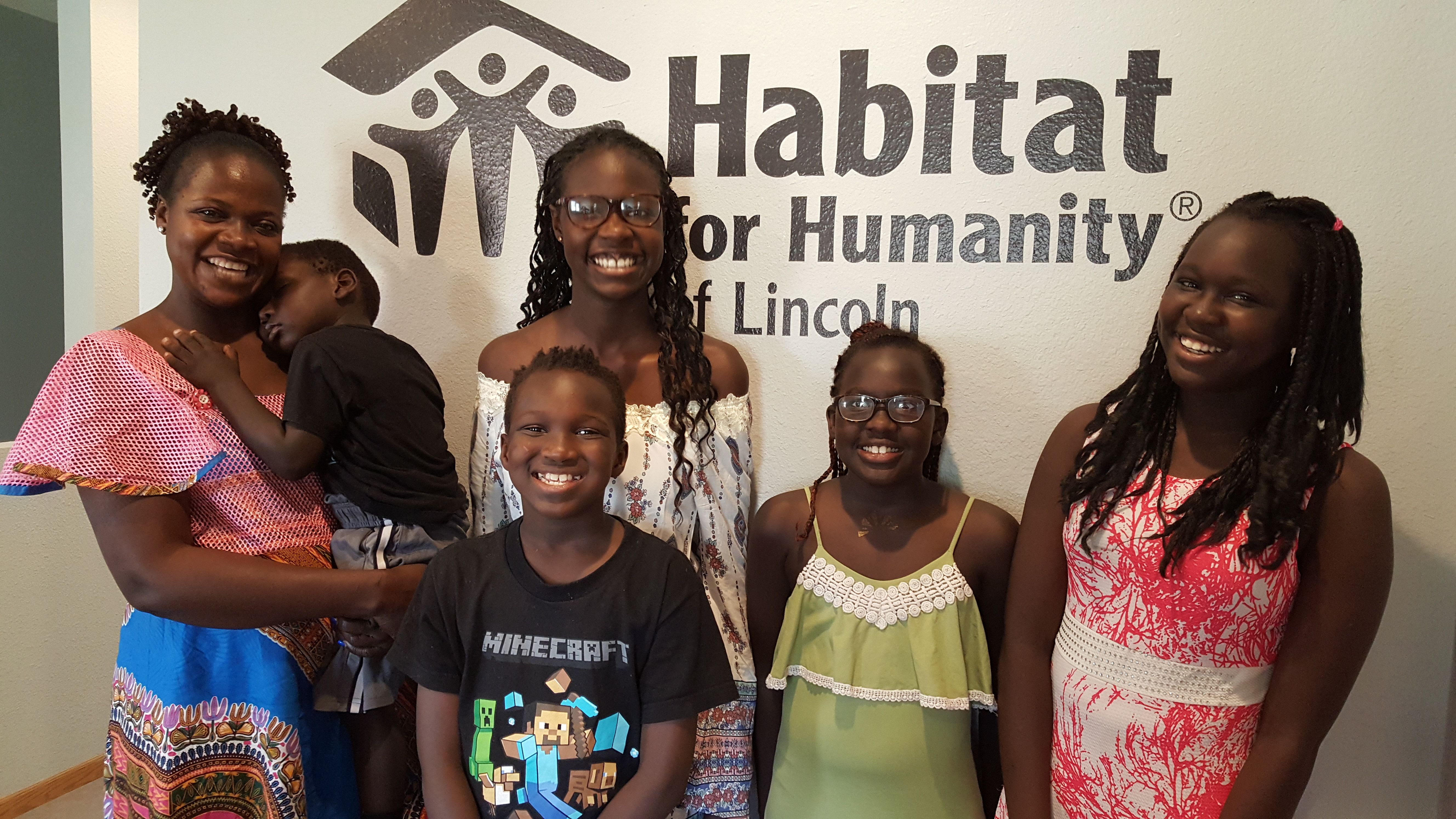 Faith Build 2017 Sponsored by: Sheridan Lutheran, Westminster Presbyterian, and Eastridge Presbyterian
Habitat Lincoln's annual "faith build" is an essential part of their mission to celebrate the support of all faith partners that support Habitat's mission of seeking to put God's love into action by bringing people together to build homes, community, and hope. Financial and volunteer support from the faith community of Lancaster County will support this home build.
Wall Raising: Saturday, September 23 at 9:00 a.m.
Habitat for Humanity of Lincoln and future homeowner, Aliza, will raise the walls on her new home alongside volunteers and sponsors on Saturday, September 23, 2017 at 9:00 a.m. at 2054 W. Kostal Ct. In partnership with local churches, the Faith Build 2017 is sponsored in part by Sheridan Lutheran Church, Westminster Presbyterian, and Eastridge Presbyterian Church.
Click here to make a contribution in support of Faith Build 2017. Thank you!
Homeowner Aliza and family

Sheridan Lutheran construction team

New regular volunteer construction crew shirts!

Kids are capturing memories of a lifetime!

Future homeowner on site!