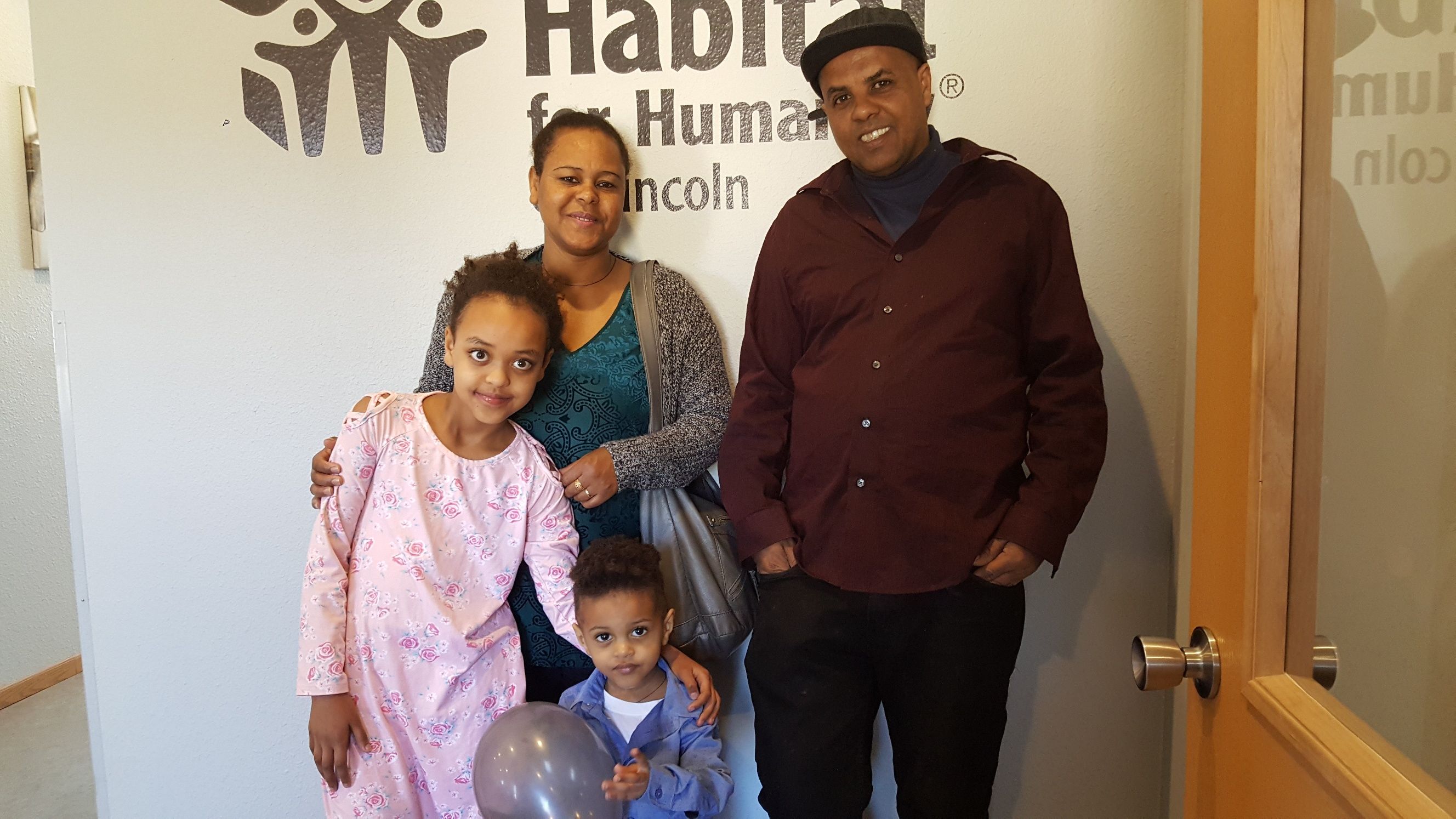 Ezana, Addis and their two children: daughter, Yabsra (8) and son, David (2) live in a tiny one-bedroom apartment for the last three years. Their apartment is the size of an efficiency apartment and has become more difficult to live in as the children have grown.
The family shares the one-bedroom which is overcrowded, and the children need their own space to grow and have a quiet place to study.
Yabsra and David love playing outdoors and riding bikes, but there is no outdoor play area or green space at the apartment. Due to security concerns, the family stores their bikes inside their apartment, which makes things even more crowded.
The apartment is located across the street from their daughter's school, but this convenience translates to concerns for safety with lots of pedestrian and car traffic.
Ezana works for Agility Fuels Solutions and Ubers on the weekends and Addis works at Super8.
The family is looking forward to having a backyard for the kids to play safely and a neighborhood to make lots of friends.