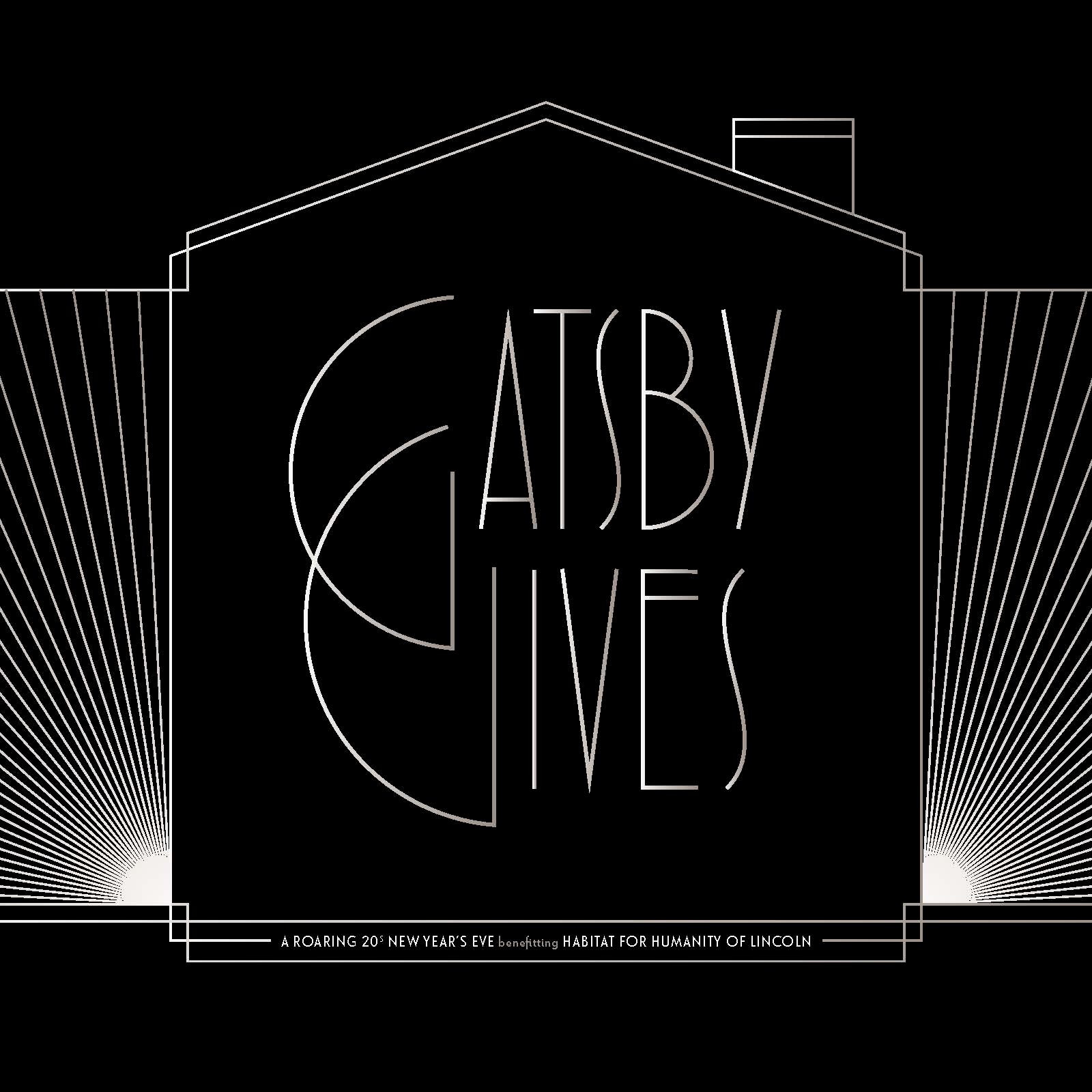 Action Is Character. – F. Scott Fitzgerald
Let's throw it back to the Roaring 20's to pay it forward for the next generation in our community.
Since 1988, Habitat for Humanity of Lincoln has been committed to improving the community, one family at a time. Our mission is to bring people together to build homes, communities and hope. When a family moves into their very own home for the first time, it changes the outcome of their life forever, and everyone else that was involved in the building of that home.
The need for affordable housing continues to grow in our community and we can't do it alone. For this reason, we are hosting the 1st Annual Gatsby Gives, a roaring 20's New Years Eve benefitting Habitat Lincoln! You can be part of the effort to raise money to help the next five future homeowners in 2020 by attending the event and have a roaring good time.
During the event, you'll be surrounded by the sights and sounds of the Great Gatsby era, guests will enjoy an evening of glitz-glam, dine on fabulous cuisine, sip on Speakeasy-approved libations, swing to the Charleston and Lindy-Hop, capture your era-inspired fashion in the photo-booth, bid on unique silent auction and premiere raffle items, and much more!
You're guaranteed to have a roaring good time!
Get your tickets or reserve a table for you and your friends online at lincolnhabitat.org/Gatsby
Tickets available until Dec. 17- hurry now!
Christina Zink
Development Director