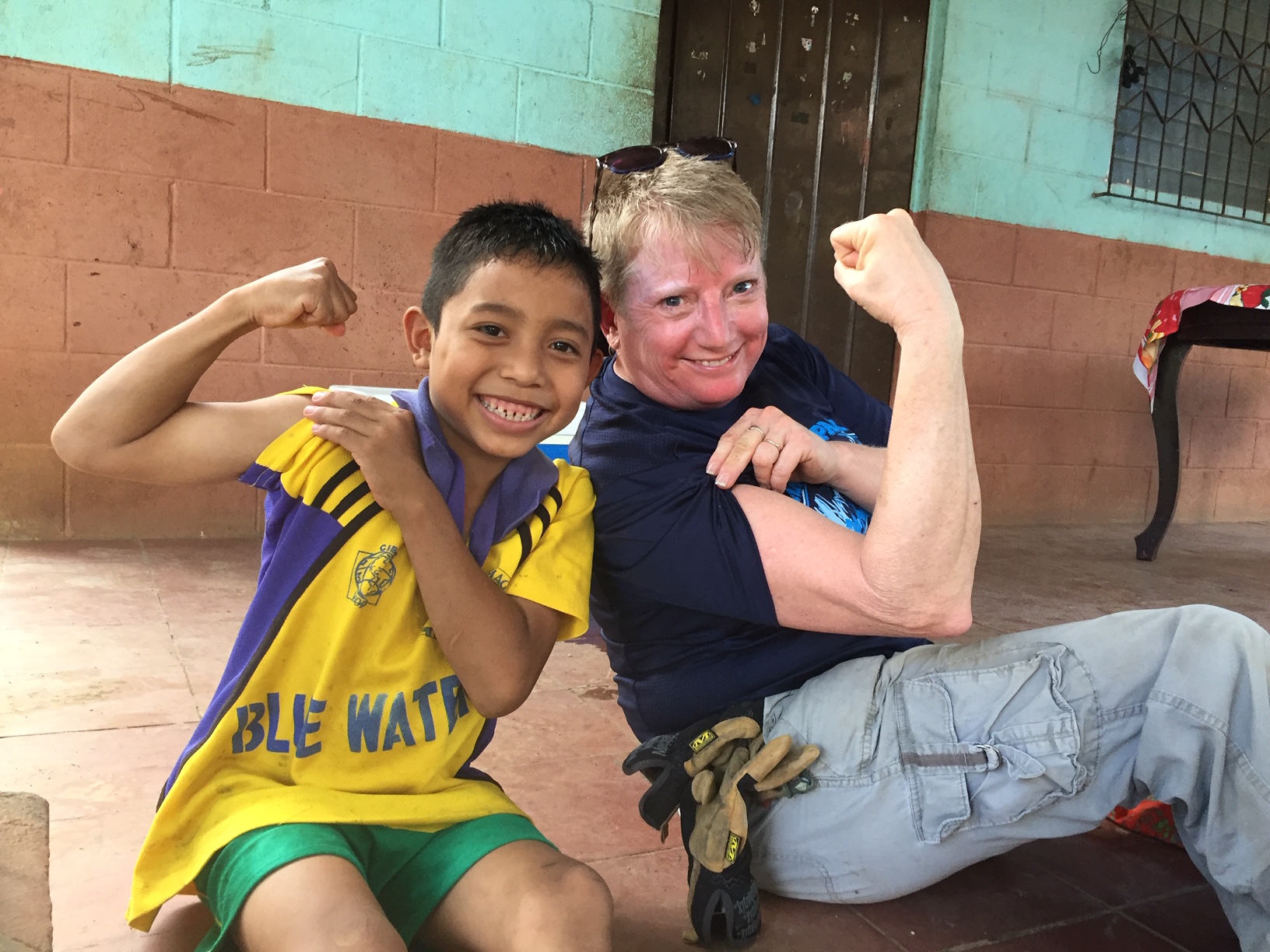 Your first time on the job site, you might be a little (or a lot!) nervous. Maybe you are experienced, or maybe you've never really used a hammer or built anything before. It doesn't matter. You will learn what you need to while you are volunteering! People of all experiences come together to help build a family a home--but we build far more than that. We get to know the other volunteers, the staff, the homeowners--and, usually, that we are capable of far more than we expected. 
As a woman on the job site, you demonstrate that the Habitat experience is for everyone. You are a role model for others, you contribute to our human family, you share and build your skills, you strengthen our community and help other families build not just a home, but a better life. 
In addition, you'll have some great stories to share with family, friends and colleagues. You will remember that we are all part of something bigger than ourselves, and that there are times in everyone's life where we will need the helping hand of others--and that when we help others, amazing things can happen. You may end the day with new friends, or a greater appreciation for someone you already know. You will have definitely brightened someone else's day by your commitment, and even may have taught someone a skill or technique that can make their job easier. 
And at the end of the day, you'll know you made a difference.
-Geralyn Warfield, Volunteer