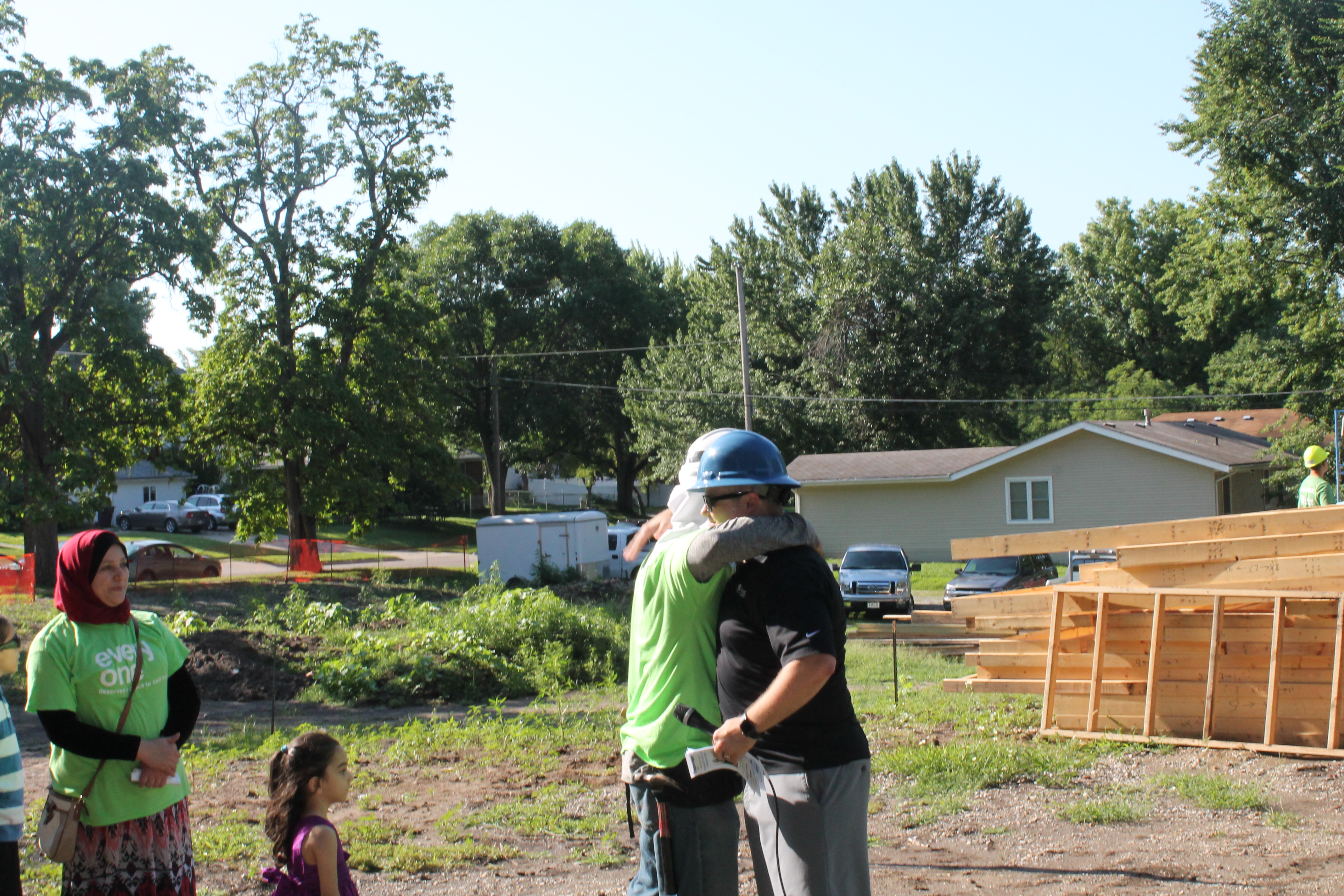 I've always had a great respect for Habitat for Humanity. When my wife accepted a job at UNL in 2015, we found our family moving to Lincoln from Kearney, and I was searching for a leadership position with a local nonprofit. Habitat was hiring for an executive director at the time, so the timing couldn't have been more perfect.
When I started at Habitat, it didn't take long to figure out how important the work we do is. In equally as short of time, I also figured out how complex Habitat really is. As the most valuable nonprofit brand in the country, everyone knows about Habitat for Humanity, but Habitat is so much more than a home builder. The challenge of providing affordable housing to those in need is so important and I'm honored to do my part to provide strength, stability, self-reliance and shelter.
My favorite thing has been getting to know, and working alongside, our committed volunteers and future homeowners. I also get to work with an amazing team every day. Our work is challenging, and we're tasked with doing more with less, but everyone is so willing to step up and get the job done.
It's hard to pick just one memory that stands out, but the groundbreaking celebration for Build #150 is one I will never forget. I enjoy seeing future homeowners and their families on wall-raising and dedication days. I have learned so much from my job at Habitat. Some of the most valuable information relates to mortgage lending. And I've learned some serious construction skills, too!  
Pictured: Left, Khasro, future Habitat homeowner and Josh Hanshaw.