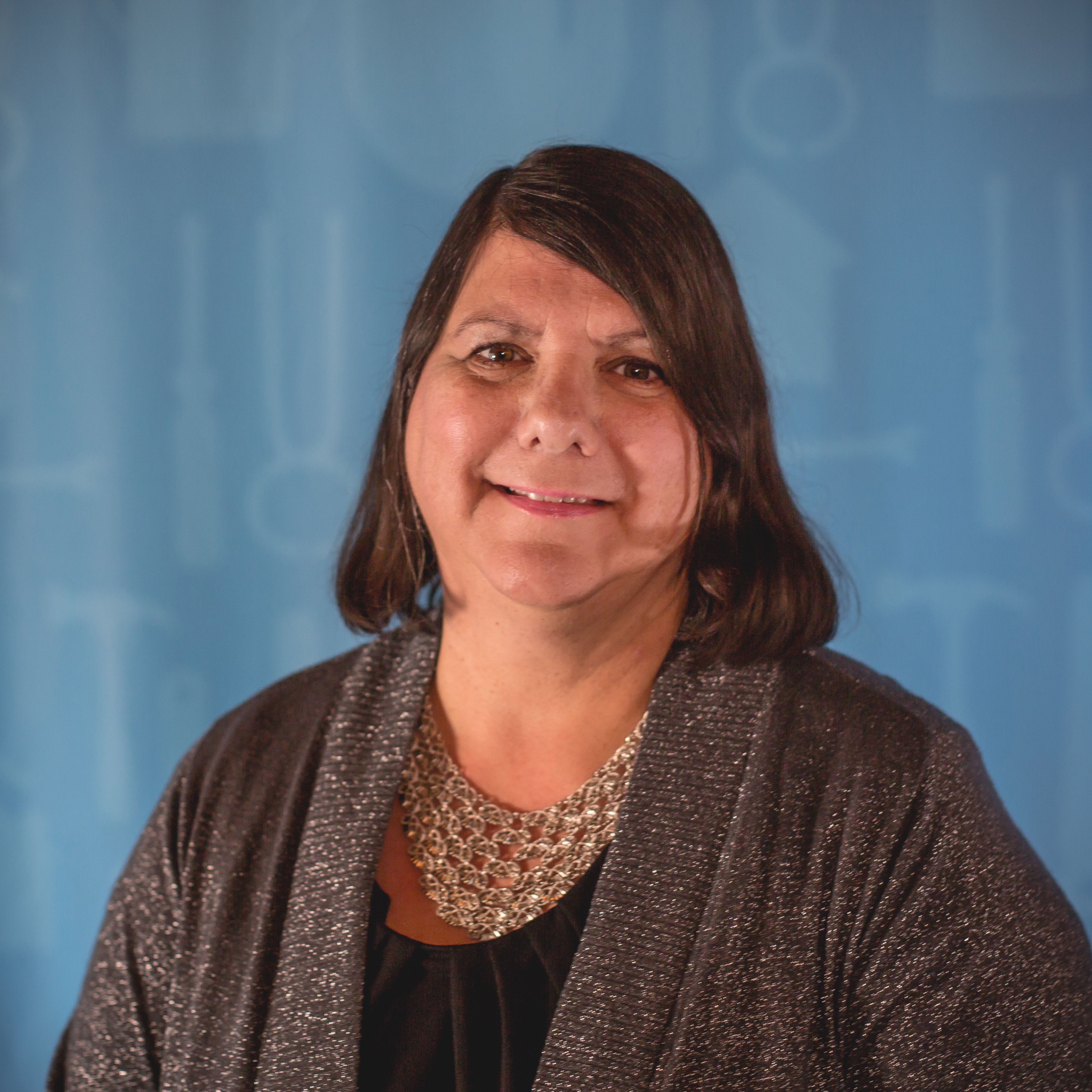 I wanted to work for a place where I felt my work, what I did, made a difference. I sincerely wanted to be able to get up every morning and be happy about going to work.  There are so many parts that makes this organization and its work run smoothly. I am so grateful to be a part of it. I love the saying that is on the wall at our office, "Seeking to put God's love into action, Habitat for Humanity brings people together to build homes, communities and hope."
It is rewarding to work for an organization that supports its community giving those who are struggling a chance to be successful. Working at the front desk I get the privilege of meeting all who come into the office. I see those individuals that come in hoping to be the one chosen to receive a home as they inquire about the process of applying. I see the homeowner that makes a point to stop by and make their house payment every month, even if that means driving clear across town, or stopping by right after a hard day of work. I get to see the families whose home is being built and they are here to pick out colors of paint, carpet, etc. for their home. I get to visit with the families that come in to finish up paperwork and are getting ready to move in, they are so excited they look like they could burst!
Also, I love the dedicated compassionate, hardworking, caring, staff, volunteers, and board members that are a part of this organization.  Everyone gives a 100 percent in everything they do, and this is why Habitat of Lincoln is so successful. We have those that procure land for future development, those that seek out opportunities for members of the community to give in a variety of ways, those that support our wonderful volunteers and the work that they do, those that make the ReStore a place where members of the community can shop and donate at the same time, those that work one on one with families, those that do all the behind the scene paperwork, and last but my favorite those dedicated volunteers, that work side  by side with the family members and Habitat staff in cold, hot, rainy, windy and slushy conditions, helping to build that dream home for a selected family. That is what keeps me coming back, I want to see more.