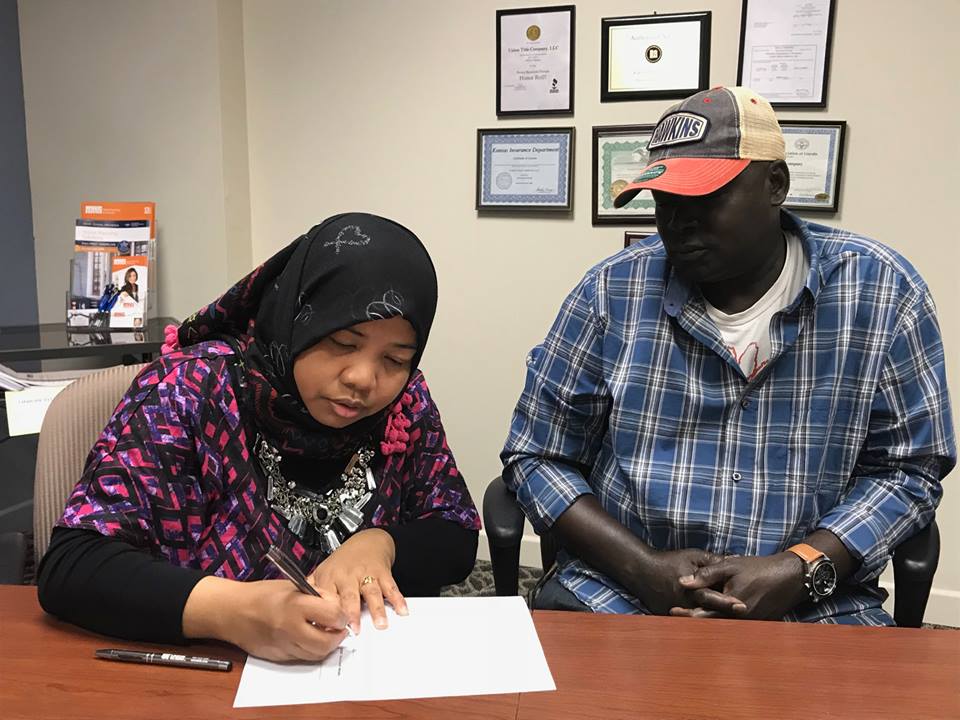 The Habitat homebuyer application period is just around the corner, and it's time to start preparing! Applications are available at our administrative office and online, beginning Monday, August 27, 2018. The application period runs from August 27 - September 19, 2018. If you are planning on applying to our homebuyer program look at these tips from our homeowner support coordinator, Sandy, on how to properly prepare your application.  
1.    Review the qualifications 
When applying to our Habitat Homebuyer Program, it is crucial to review the qualifications, so you know if you are eligible for the program. For our program, you must currently be a permanent legal resident of the United States, never owned home and living in substandard housing. Substandard housing means living conditions are unsafe, overcrowded, or a cost burden. As there are Habitat for Humanity's all over the world, Habitat Lincoln only serves individuals that have lived in Lancaster county for 1 year. Additionally, applicants must be employed with the same employer for 6 months and have a record of good credit. Find more information about the qualification of the Habitat homebuyer program, and income guidelines, click here. 
2.    Gather application materials  
When applying there are many items that you need to accompany your application. We recommend starting by locating your most current month of pay stubs or paperwork showing all income sources for your entire household, along with the last 2 years of Federal 1040 tax returns, if filed. Also, include proof of any additional income or public assistance, such as child support or disability. Use total gross income from pay stubs plus any other income to confirm they meet the income guidelines for your family size.  Next, locate documents showing you are a legal resident or citizen. Copies of all these documents along with a copy of your current lease, or a copy of a money order receipt, are required to be turned in with the application, so now they are prepared! 
3.    Check your credit score 
Now is the best time to pull your credit and correct any information that is not correct. Also, it is a good time to pay any outstanding bills, or liens that are present, unless they are incorrect then you would want to file a dispute. For filing a dispute, paying off past due amounts, or setting up a payment plan to pay off a large amount, you will need to request a letter with said change in writing, so you have a paper trail as the report itself does not change quickly. A letter documenting a change in your report can be included with your application. A free website to check credit is www.annualcreditreport.com. To receive great tips on improving your credit you can sign up at www.creditkarma.com. 
4.    Make pre-screening appointment (optional) 
We do not require a pre-screening appointment, but it is a service we offer to anyone that wants to learn more details about our Homebuyer Program and see if it is a good fit for you. Starting on August 20, 2018, you can set up an appointment with our Homeowner Support Coordinator, Sandy Wacker, between August 27 - September 19,2018. Pre-Appointments can only be scheduled on Mondays, Wednesdays, and Fridays. To schedule your pre-screening appointment contact Sandy at swacker@lincolnhabitat.org or call (402) 480-6205.  
5.    Fill out all questions completely  
This is your opportunity to tell us your story, to do this make sure you answer all the questions to the best of your ability. Why do you need a Habitat home? Tell us as much as possible about your family, current living conditions, how the home does or does not meet your family's needs, and why your family specifically needs a Habitat home. Don't be afraid to answer this question on a separate sheet of paper if you need to, this is the best way to personalize your application and the committee's best way of seeing the needs of you and your family. Applicants need to be able to show the committee that they are a stable family, and able to follow through on completing the requirements, including sweat equity hours and maintaining a qualified income level. 
6.    Read over the duties of a Habitat Homeowner 
The application period is an extended process, and the period between being chosen and moving into a new home can be 12-18 months. In that time our future homeowners will complete 300 – 400 sweat equity hours on their future home, at the ReStore, and on other homes. Also, all Habitat homeowners need to be willing to participate in a highly publicized program, make regular monthly mortgage payments for 30 years, pay for additional costs associated with owning a home, and be a good neighbor.  
7. Collect all materials and application fee 
Double and triple check that you have all the correct materials included in your application. On top of that there is a $15 application fee due when you submit your application. This application fee can be check or money order only. Once you have your application completed and the $15 application fee, you are ready to submit your homebuyer application. Applications are due no later than September 19 at 4:30 pm. Due to the nature of our evaluation process, it may be several weeks before applicants receive notice on the status of their home ownership application. We will contact you with information regarding the status of your application.