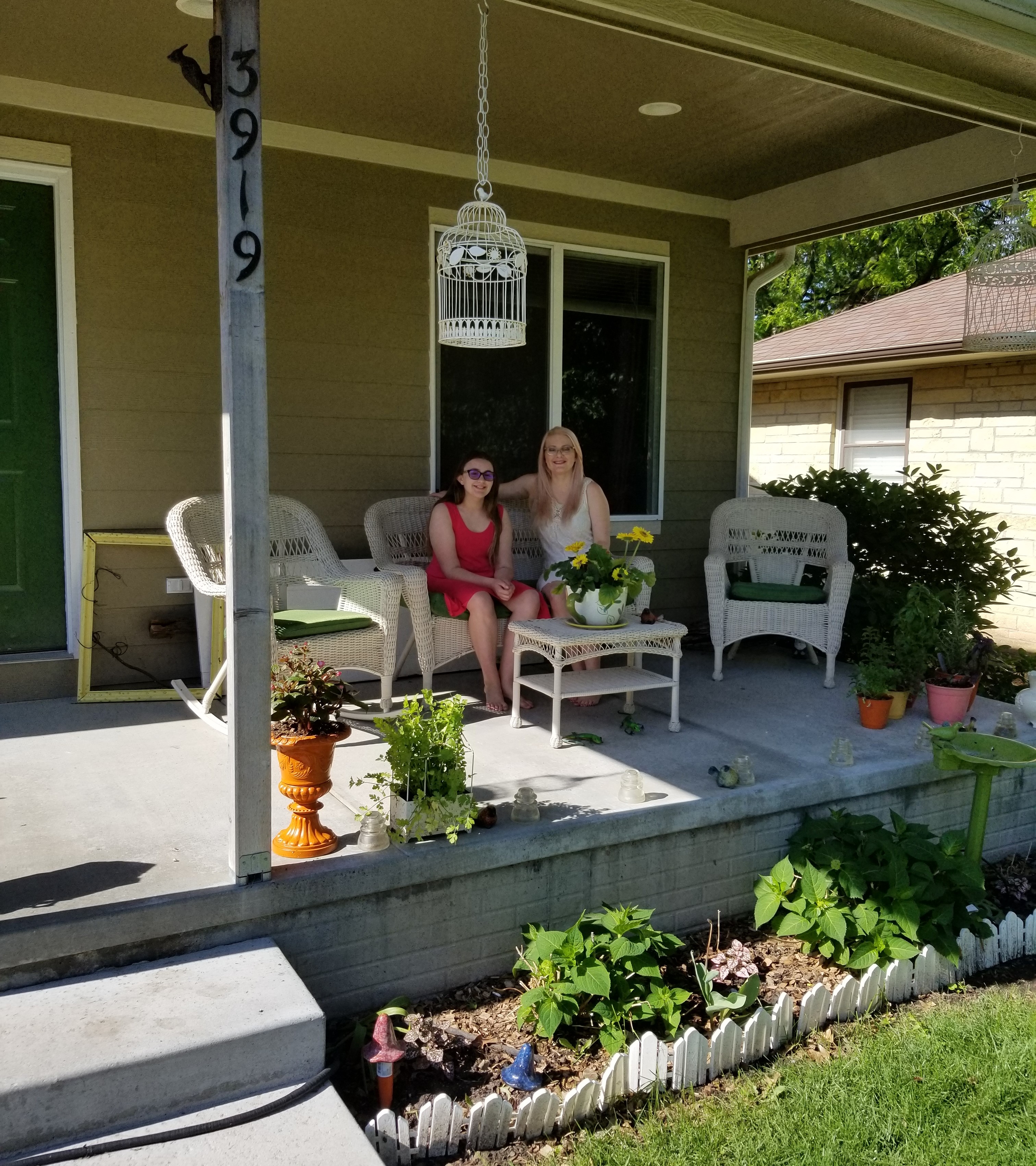 Originally from Fremont, Nebraska, Molly has called Lincoln her home for sixteen years. In 2010, Molly was selected to become a Habitat Homeowner, and was overjoyed to be able to provide a safe home to raise her daughter, Ava. Molly and Ava have been living in their Habitat home for six years. They enjoy having a place to call home, create memories, and having a yard to play!
Molly initially heard about Habitat Lincoln's homeownership program from her mom, who volunteered through her church, and encouraged Molly to apply. As a single mom, Molly wanted to find an affordable home in a safe neighborhood. Molly explained, "She was so serious she made the appointment for me!" She continues, "I remember hearing the awesome news of us being accepted! I also remember the news of hearing where the lot was!" It was a lot of work to get to this point but now Molly has an affordable, safe place to live with Ava.
The wall raising for Molly's home was in May 2011 and was a part of Women Build week. Molly said, "I remember starting on Mother's Day! Being a part of the women build was an honor!" Molly and her family worked alongside volunteers to build her home.
One of the most memorable moments they have had together is playing in their yard. Those moments are priceless. They have a little garden, where Molly loves to showcase her flowers. Ava has a playhouse and swing set.
Molly has been able to see how this experience has changed Ava through the years. "I remember when Ava was in kindergarten the teacher asked if anyone knew what volunteering was. Ava was the only one who knew what it meant!" Molly said, "She proudly told everyone that her mommy and Habitat were building her a home!" Molly loves seeing Ava, and their home, grow.