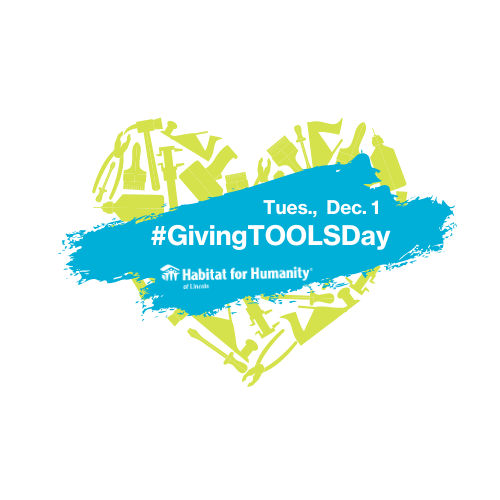 #GivingTOOLSDay is our twist on the nationwide day of giving, #GivingTuesday. Following Black Friday and Cyber Monday, #GivingTuesday is a universal day to come together for one purpose: to celebrate generosity and give to charities on Tuesday, December 1. This year, we are raising funds for new tools and supplies used by our volunteer groups and skilled volunteer crew.
We need you! Your donation will help purchase tools and materials needed by our construction crew to build and repair affordable homes in our community.
Help us by turning #GivingTuesday into #GivingTOOLSDay by donating online or shopping from our Amazon Wish List. 
We are partnering with Country Sliced Ham for those interested in donating physical tools. Purchase an item from our Wish List from a local vendor and drop it off at Country Sliced Ham throughout the month of November (M-F, 10:00 am - 5:30 pm) at 6900 O St, Ste 120, Lincoln, NE 68510.