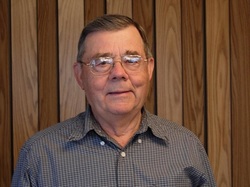 Habitat for Humanity of Lincoln is a 501c3 charitable nonprofit organization dedicated building strength, stability, and self-reliance through affordable housing. We bring people together to build homes, communities, and hope.  
Habitat Lincoln was established as an independent affiliate of Habitat for Humanity International in 1988 by local community members, faith leaders, and city leaders, like Joe Dappen. They knew by working together, we can partner with low-income families and together, build decent, affordable housing. We are dedicated to ending substandard housing in Lancaster County. 
In 2018, we will be celebrating building and repairing affordable homes for low-income families for 30 years in Lancaster County! To date, we have built or repaired more than 150 homes; serving more than 700 local individuals and nearly as many globally through Habitat International's tithe program, serving approximately 1,500 individuals. 
Our Mission
To bring people together to build homes, communities and hope. 
Our Vision
A world where everyone has a decent place to live.
All are welcome
Habitat for Humanity of Lincoln has an open-door policy: All who believe that everyone needs a decent, affordable place to live are welcome to help with the work, regardless of race, religion, age, gender, political views or any of the other distinctions that too often divide people. In short, Habitat welcomes volunteers and supporters from all backgrounds and also serves people in need of decent housing regardless of race or religion. As a matter of policy, Habitat for Humanity International and its affiliated organizations do not proselytize. This means that Habitat will not offer assistance on the expressed or implied condition that people must either adhere to or convert to a particular faith, or listen and respond to messaging designed to induce conversion to a particular faith.
Our Program
Through volunteer labor and tax-deductible donations of money, land, and materials, Habitat for Humanity of Lincoln builds, rehabs or repairs simple, decent and affordable houses. Families are selected based on a number of criteria including:
First time homeowner
Good credit
Employed with same employer minimum of six months
Currently living in substandard housing
Lancaster County resident minimum of 1 year
Permanent legal U.S. resident
Selected partner families must complete 300-400 hours of "sweat equity" by working to build other's homes, volunteering at the Lincoln Habitat ReStore or other special projects. After completing their sweat equity, partner families purchase Habitat homes with zero-interest mortgages.
What is substandard housing? 
The American Housing Survey classifies housing as "severely inadequate" if it has problems in any one of the following four areas: 
Plumbing
Does not have hot and cold running water
Does not have a bathtub or shower
Does not have a flush toilet
Shares plumbing facilities 
Heating
Unit was cold for 24 hours or more, and more than two breakdowns of the heating equipment have occurred that lasted longer than 6 hours
Electricity
Electricity is not used
Unit has exposed wiring, not every room has working electrical plugs, and the fuses have blown more than twice
Structural Issues
Unit has five or six of the following conditions:
Outside water leaks in the past 12 months
Inside  water leaks in the past 12 months
Holes in the floor
Open cracks wider than a dime
Area of peeling paint larger than 8 x 11 inches
Rats have been seen recently in the unit 
Overcrowded
While there are many ways to measure overcrowding, Habitat considers a family to be in overcrowded housing if: 
An adult and child share a room
2 children of opposite sexes share a room
More than 2 children share a room
Same gender children with an age difference of 5 years or more share a room
Older (18+) relatives share a room with the head of household or his/her dependents
Unsafe
Unsafe neighborhoods are characterized by multiple crime-related police calls to immediate surrounding area. The applicant must provide a police report and the police report will be evaluated for types of crimes over the period of time given (1 or 2 years). 
Subsidized
The applicant of family currently receives housing services from the Lincoln Housing Authority or other local subsidized housing providers. 
Cost-Burdened
The most common housing problem in Lancaster County is housing affordability. A family's housing costs, including rent or mortgage, plus insurance, utilities and related taxes, should be no more than 30% of the family's monthly income. 
---