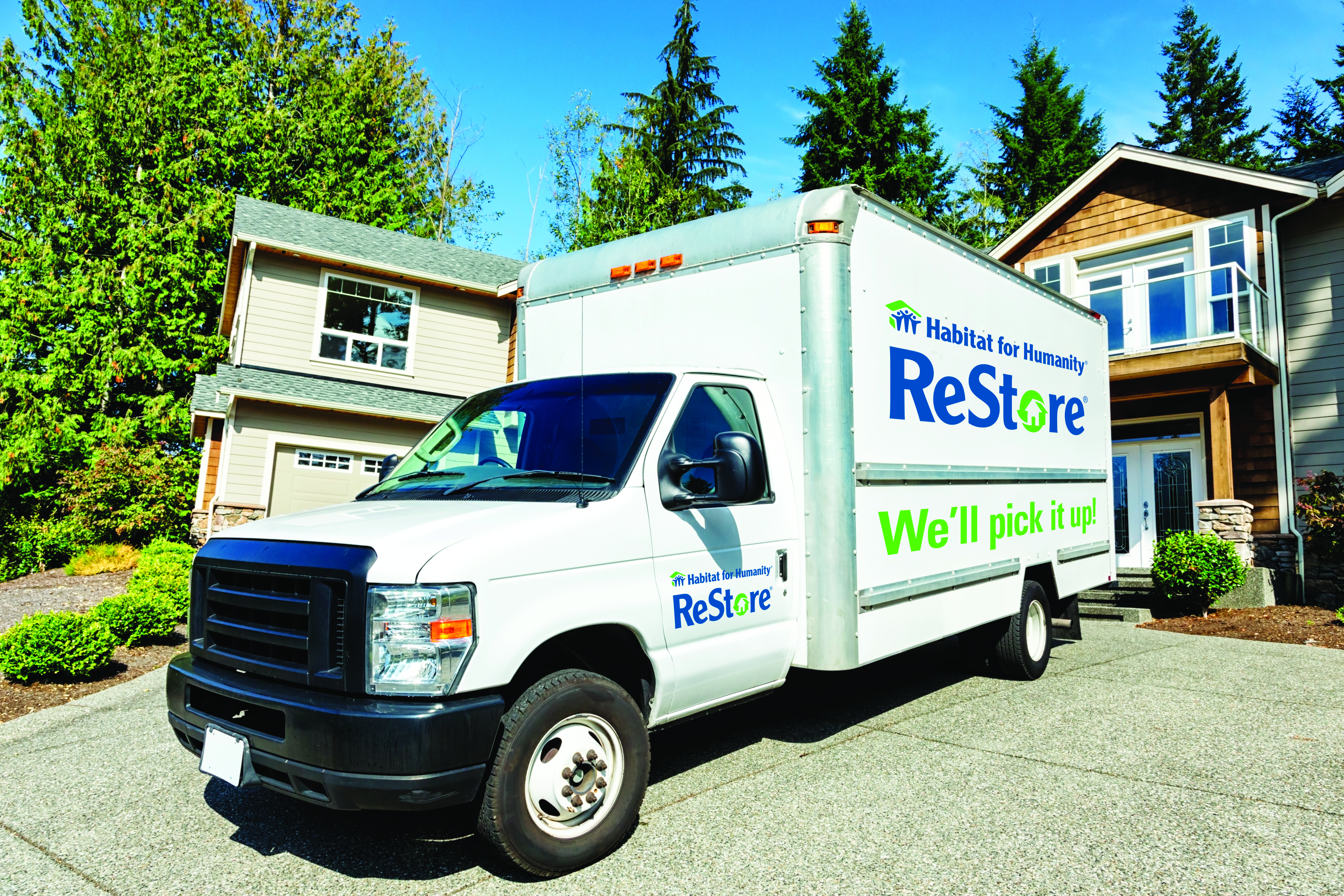 Every Shopper, Donor, And Volunteer is Helping to fulfill Habitat's Mission
By shopping, donating, and volunteering at your neighborhood Habitat ReStore, you are part of a worldwide movement dedicated to ensuring everyone has a decent place to live. Helping your community has never been so easy! 
Call, stop by, or check us out on Facebook to see how you can get involved! 
---
SCRUB DAY: A Spring Cleaning Donation Event
Habitat Restore to host city-wide Earth Day event - Scrub Day: A City-Wide Spring Cleaning Donation Event
Habitat Lincoln ReStore will host its first annual city-wide Scrub Day: a spring cleaning donation event on Saturday, April 22, 2017 from 9:00 a.m. to 4:00 p.m. Its never been easier, or more fun, to spring clean and donate your unwanted household or building material items. Come join the ReStore for this day to get a jump start on your Spring Cleaning! By scheduling an appointment, a truck will come to your house and pick up  items accepted. If a scheduled pickup doesn't work there will be two convenient drop-off locations: Lincoln Berean Church (6400 S 70th St) and the Habitat Restore (47th & Y St). Call today to schedule your appointment.  
The Lincoln Habitat ReStore is a home improvement store and donation center that sells new and gently used building materials, appliances, furniture, cabinets, and more at the fraction of the retail price. Shoppers can find a great value on items for home improvements, remodels, reuse, recycle, and repurpose. All donated items are 100% tax deductible.  Profits from the ReStore will help fund the mission Habitat for Humanity Lincoln which provides decent and affordable housing for families in need of decent housing in Lancaster County. Donations not only help the ReStore support Habitat for Humanity locally through sales, they keep items that are in good shape from ending up in our landfills unnecessarily. Remember that all donations are tax deductible. 
How to Donate:
 Free, at home pickups in the 68506, 68521, 68516 zip codes. 

To schedule an appointment call (402)-464-0010. Donation pickups are from 9:00 a.m. to 12:00 p.m. and 1:00 p.m. to 4:00 p.m.

Donations will be accepted at the drop-off locations from 9:00 a.m. to 4:00 p.m.

Lincoln Berean Church will have a live remote from The Eagle, 92.9 from 11:00 a.m. to 1:00 p.m. 

Come learn more about the Habitat ReStore and the organization as a whole, eat some pizza, and play plinko to win prizes
---
Interested in making a tax-deductible donation? Head over to our Donate page by clicking here!