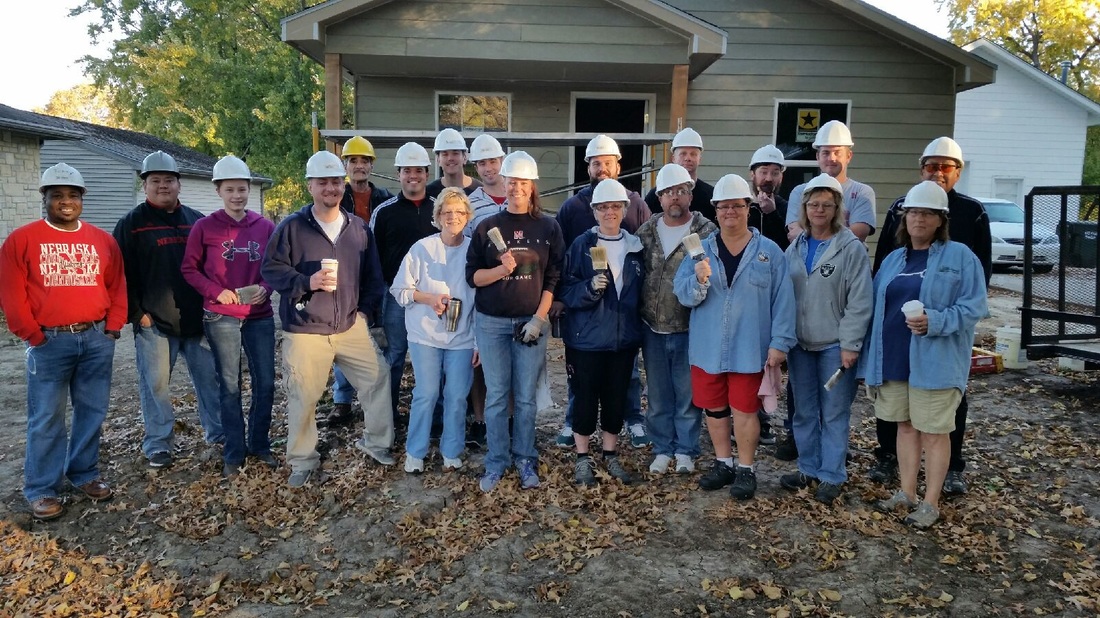 To begin a Group Build follow these 3 easy steps below:
Due to build schedule, we have specific dates for groups. Please call us at 402-477-9184 to schedule a group volunteer opportunity.

Waiver of Liability

ALL group members must read, sign, and return a waiver of liability prior to your build day. The group leader may collect all of the forms and return together.

Return to:
144 N. Antelope Valley Pkwy, Lincoln, NE 68503
Fax: 402-477-9190
email: habitat@lincolnhabitat.org

Watch Online Safety Video

Every member MUST watch this short safety video. (Please allow 7-10 for verification.)

http://habitat.lezage.com/login.cfm?dp=24

Access Code: W8NAEBTG
Course Name: "Volunteering on a Habitat for Humanity Job Site"