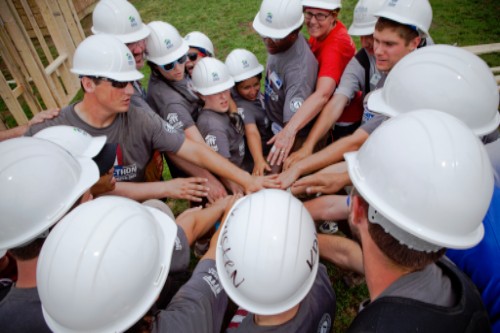 There are many ways to get involved with Habitat for Humanity of Lincoln including:
There are just three easy steps to start volunteering:
The first step in getting started is to fill out the volunteer application form below.
Step two: fill out and return the safety waiver. 
Third step, watch a short video on what to expect on a Habitat for Humanity construction site. When you have completed the video and quiz, we will receive a confirmation. 
Access Code: W8NAEBTG
Video Course Name: "Volunteering on a Habitat for Humanity Job Site"
Once you've completed all three steps, we will contact you on how to sign up for volunteer days. It only takes a few minutes and you will be ready to help us build decent, affordable homes in Lancaster County! 
For Groups interested in volunteering, please contact the volunteer department at (402) 235-8942 for group volunteer dates.